Recognized By Rhode Island General Treasurer
Julie Blackburn, Chief Data Science Officer and co-owner of Blackburn Labs has been awarded the Rhode Island Monthly and Tech10 Advisory Group's 2022 Tech10 Award, and received congratulations from Rhode Island General Treasurer, Seth Magaziner.
As a Rhode Island-based company, Blackburn Labs is excited to continue to bring technological jobs and opportunities to the Ocean State. We are very proud that this caught the attention of Rhode Island General Treasurer Seth Magaziner who wrote to thank and congratulate us on our success. Julie is still overwhelmed with all of the attention her application Spoonie Day has received; and still intends to keep it free for the chronically ill community.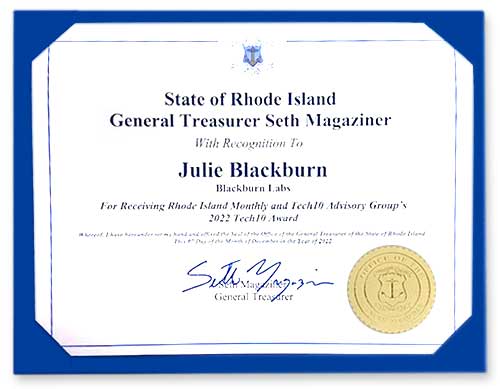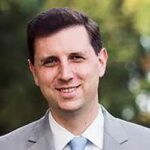 Seth Magaziner
Rhode Island General Treasurer
At Blackburn Labs we are extremely proud of the impact we've had on people's lives, and the type of company we've built. We intend to stay in the life sciences space, so we can continue to create pioneering efforts in the RPM space such as with Brigham and Women's Hospital and Dedica Health, helping children read with our contributions to some of FableVision's great education apps, or letting the chronically ill take control of their energy reserves and wellbeing. We are proud that our work not only improves the world but also helps grow local business.