Named Top Software Developer in Boston
Since 2015, Blackburn Labs has been rewarded with many desirable partnerships by providing services in custom software development, mobile app development, and artificial intelligence. And, once in a while, we get some really great mentions for our hard work. Albert McQuinston, a writer with a passion for programming and tech, featured Blackburn Labs as a Top Software Developer in Boston. (Thanks Albert!) We are honored to be recognized and here's what we've been up to as software designers…
Let's just say we've got something big brewing in telehealth. As masters in data science and artificial intelligence, we create game-changing, even life-changing, applications.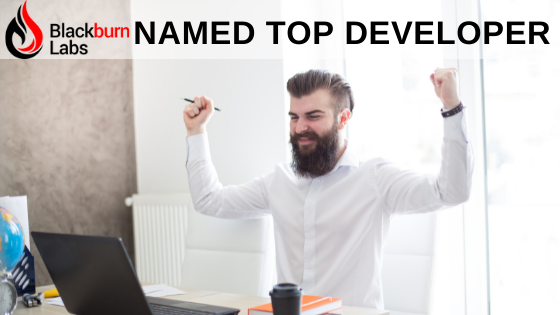 We don't want to spoil it, but you can learn exactly how Robert Blackburn's and Dr. Mark Benson's app will simplify patient care and easily optimize patient health. It offers the best of both worlds. Listen to John Lindsey's podcast, "Episode 3: Don't SUCK at AI", to get all details.
We've also created a few powerful apps, iHelp and Verfolio. They are aimed at helping businesses thrive and be productive. iHelp is an amazing new platform because it allows anyone to build an app without code! It's so versatile that any type of business, team, or individual can use it – and it's free! Users love the increased visibility with their 100% branded apps and the ease of sharing content with their clients. Share it and give it a try!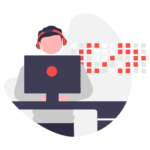 By 2024, the number of software developers worldwide is expected to reach 28.7 million people.

Statista
While a little more niche, the Verfolio app was designed out of necessity. It's the best application testing tool available- where software teams, like ours, can manage their projects all in one, secure place. This web app offers clients true transparency with its built-in reporting features (a dream to have when you're a software development company). The simple dashboard, streamlined process, progressive tracking, and results sharing gives teams everything they need to be productive and for stakeholders to remain informed. We use it for every project!
Blackburn Labs is always working on cutting-edge technology. Check back often to see our latest projects! As a custom software development agency, we thrive on being partners in continuous improvement and creativity! If you have a project for us, give us a call!