As a Rhode Island-based company, Blackburn Labs is well positioned to take advantage of the many life sciences organizations that are based in the area. Being within driving distance of Boston, New York, New Jersey, Connecticut, and many other leading locations in clinical research, pharmaceuticals, and health care, we are in what we like to call the "life sciences belt" of the world. As a result, our team has accumulated a vast reach of experience in life sciences, with a history of working with companies like Boston Scientific, Admedus, ProCom Rx, Parexel, and many others. Most recently, we built a virtual healthcare app for Brigham & Women's Hospital, which was recently featured in the news. We are very proud that this caught the attention of Rhode Island Governor Gina Raimondo during a correspondence from Blackburn Labs with her office, who wrote to thank and congratulate us on our success.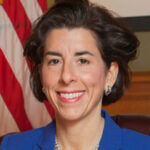 Rhode Island was built by people like you who are committed to our state and its future. Today, your hard work and dedication strengthens that foundation and contributes to our state's comeback. Companies like yours that succeed by improving people's lives are an inspiration.

Gina M. Raimondo
Governor of Rhode Island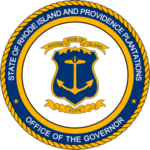 It is well known the governor has put a strong focus on building local businesses, especially within STEM. As a member of the RI Tech Collective, Blackburn Labs benefits from many of the great programs they facilitate, some of which were supported by the governor's office. Nonetheless, it was thrilling to have such direct and personal recognition for all our hard work.
At Blackburn Labs we are extremely proud of the impact we've had on people's lives. Whether it be life saving efforts like our work at Brigham & Women's or helping children read with our contributions to some of FableVision's great education apps, we are proud that our work not only improves the world but helps grow local business.
The innovative software that you've developed at Blackburn Labs is helping to position our state as a leader in AI-enhanced virtual care. This exciting new technology is the future of healthcare, and I'm proud that a small Rhode Island business is at the forefront.

Gina M. Raimondo
Governor of Rhode Island