Blackburn Labs Named Top Development Firm in Rhode Island by Clutch
At Blackburn Labs we have an impressive team of innovators, developers, and creators that know how to provide a realistic and effective solution to our clients. Our 3 core ideals are to innovate, architect, and build. Through our dedication to our values we have been named a top development firm in Rhode Island by Clutch! Additionally, we are listed on Clutch's Providence app developers page as a top company. We are so proud of our accomplishment!
The company that recognized us, Clutch, is a B2B ratings and reviews site in Washington DC that collects unbiased client reviews for thousands of vendors across the world. These reviews, alongside market presence and work experience, are used to rank the vendors by industry and location. The reviews are the most central part of the ranking process because they tell the full scope of a vendor's work history. Thanks to our clients, we have a 5-star score on Clutch!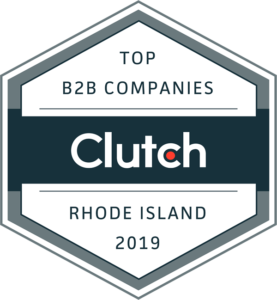 Take a look at our client's satisfaction: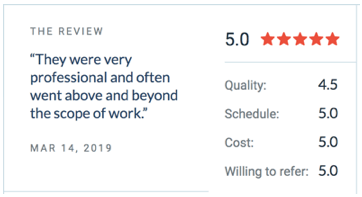 Nothing makes us happier than saying feedback from our happy clients!
Clutch has two additional sites that have featured our work and connect businesses: The Manifest and Visual Objects. The Manifest is a business rankings and tips site that listed us under top machine learning companies in the world! Our Visual Objects profile mentions our portfolio items as well as our notable projects.
Thank you again to our customers for being loyal and always helping us become a better version of ourselves. For anyone interested in our work, visit our website and please get in touch.