iHelp Wins Web Excellence Award
The Blackburn Lab's team is thrilled to be representing the best of the Web! We are pleased to announce a big win for our no-code app builder, iHelp. It received 'The Excellence Award' for apps, mobile, and website categories by Web Excellence Awards. The competition brought in almost 1,000 entries from 35 countries worldwide and acknowledged only those that belong among well-known industry leaders.
Expert judges from various backgrounds carefully evaluated the overall impact of projects submitted. When determining a standard of excellence, they consider each project's creativity, innovation, functionality, technical execution, strategy and implementation. Then, only the best rise to the top.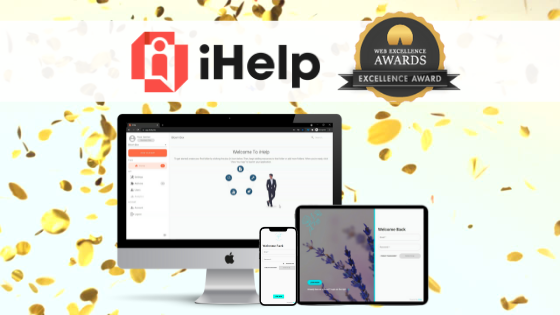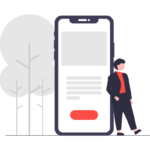 By 2024, there will be over 290 million smartphone users.

Statista
This honor is the result of listening to iHelp users and responding to their needs. From adding tutorial videos to improving add-ons, we're making iHelp the best tool for creating high-quality, branded apps and sharing content.
As businesses and entrepreneurs realize the value in having an app, we want to support them in the scaling of their businesses and brands. iHelp eliminates the need for expertise and resources that are involved with traditional app builds and gives users a simple framework. No coding. No drag and drop. iHelp simplifies the process with a streamlined dashboard and a straightforward process that anyone can use.
Our dedication to helping others succeed has been a very rewarding journey and we hope you'll be part of it. If you haven't tried creating an app with iHelp, we welcome you to sign up and take it for a spin. It's free! We'd love to get your feedback and hope you'll enjoy the process of creating an app with our easy, award-winning tool.