Blackburn Labs Earns Recognition on Clutch as a Leading Software Developer 2019
Since 2015, we have developed and delivered quality development services to both big and small clients across the globe at a reasonable cost. We understand that having a functional and aesthetically pleasing mobile app is a valuable and necessary tool for every business. At Blackburn Labs, we aim to offer high-quality customized development and design solutions for your company's individual needs.
Featured amongst the top AI companies in 2019 on Clutch, our team has proven that we will invest ourselves into your product and deliver to you the quality that you demand. Based in Washington DC, Clutch is a ratings and reviews platform for businesses across a variety of industries ranging from advertising and marketing to app development and web design. Clutch ranks companies based on the feedback from their past clients. Their business analysts interviewed our clients, each of whom has taken the time to provide verified and thorough feedback on what it's like partnering with Blackburn Labs. We're incredibly proud of the first review we've collected so far. Take a look: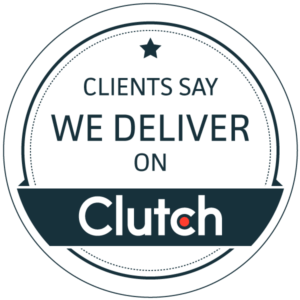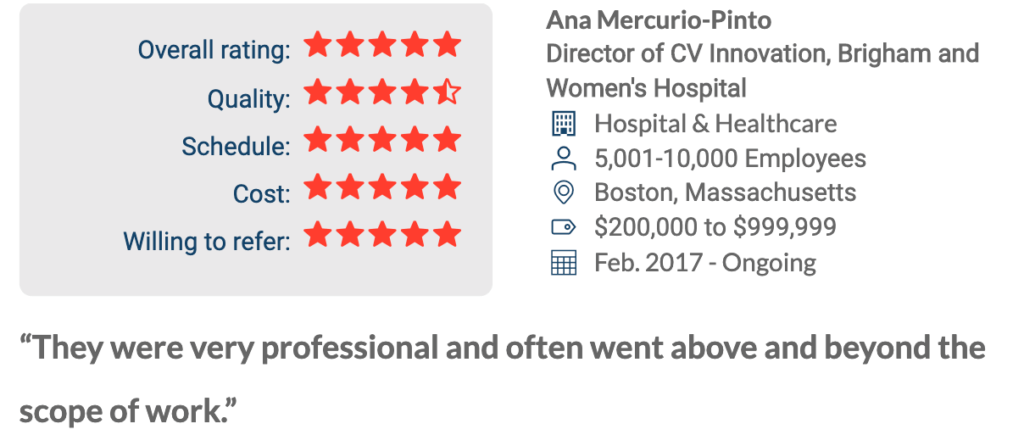 Besides being featured on Clutch's main site, we are also recognized amongst the top machine learning companies by their sister-site, The Manifest, as well as amongst the top custom software developers in 2019 on Visual Objects. The Manifest and Visual Objects are both sister sites of Clutch and help buyers identify challenges in their markets and offer curated lists of the best service providers that can help them overcome those challenges.
Here at Blackburn Labs, we pride ourselves in producing quality IT solutions that get our clients closer to their business goals. With the help from Clutch, we have formed exceptional client relationships and are excited to deliver high-quality IT solutions to many more clients to help maintain our top placements on Clutch, The Manifest, and Visual Objects. We're confident that our position in the app development industry will only continue to rise in the new year. Reach out to us today to get started on a new project!